The Most Thorough Pre-Purchase Used Car Inspections In New York, New Jersey & Connecticut
We travel to the location of the vehicle and carefully inspect the entire vehicle.
With over 25 years of experience, we are experts in evaluating used cars.
PLUS

, you have the advantage of speaking to the actual technician who performed the inspection.
Comprehensive
450-Point Car Inspection
Starting at $139
Includes:
Inspection of Entire Car
Detailed Inspection Report
FREE Title Search
FREE History Report
FREE Book Value Appraisal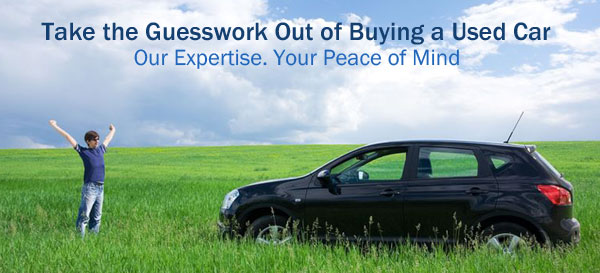 Why Choose Lemon Protector
Comprehensive.

The most thorough bumper-to-bumper auto inspection.

Phone Consultation with Inspector.

Review the results with the actual technician who inspected the vehicle. Why speaking to the actual inspector is valuable

Easy.

Simple and effortless car inspections.

Over 25 Years Of Experience.

Convenient.

We travel to the carís location and do a complete on-site used car inspection.
More Reasons To Choose Lemon Protector

The Benefits of Our Car Inspections
Save Money

on costly repairs and improve negotiations with the seller.

Fraud Protection.

We check for odometer tampering and hidden issues.

Honest Information

and unbiased evaluations. Repair Shops may overlook problems to later do repairs. Our only objective is to give you the information you need to make a good decision.

Peace Of Mind.

Feel confident that you are buying a reliable vehicle.
More Pre-Purchase Car Inspection Benefits

What's Included With Our Used Car Inspections
Comprehensive mechanical and physical inspection.

Complete, 450-point inspection of the entire car including engine, electrical and body. We also lift the vehicle to check underneath.

Your personal technician.

The inspector who evaluated the vehicle will phone you to review your report and answer all questions.

Identify hard to find problems.

We look for evidence of previous accidents, flood damage and odometer tampering.

Inspection report.

Each report includes details of the inspection, recommendations and photos of the vehicle.
Free title search and vehicle history reports. We also include a free book value appraisal of the car.

We use the latest diagnostic equipment.

All vehicles are test driven.
Avoid Costly Repairs

Repairs can be expensive. A cracked engine block could cost $6,000 or more to repair. Our complete inspection helps you avoid unexpected problems.
Speak To Your Car Inspector

Immediately after inspecting the car, the actual inspector will contact you to explain any issues that were found and answer all of your questions. We are the only pre-purchase used car inspection service in the area to offer this feature.
Don't rely on CARFAX alone.

CARFAX reports present clues about vehicles but are limited and often incomplete. Lemon Protector inspects and evaluates the actual including mechanical, electrical, body and chassis. We uncover problems that CARFAX can't.
Inspections Are Easy With Us!
1 Place an order and give us general vehicle information.
2 An inspection time is arranged with the Seller.
3 The car inspector will call you immediately after the inspection to review the results. This is an important feature of our inspection service and is NOT offered by other inspection services. Learn why this is important
4 A comprehensive report with our review of the vehicle is emailed to you.
Schedule an Inspection Now!
Schedule appointments online or call: (516) 983-3800 or (718) 229-7594
Get Special Offers
Sign up to take advantage of discounts and special offers
Inspection Locations

The best pre-purchase used car inspections in NY, NJ and CT including Long Island, Queens and Bronx; Westchester, Bergen and Fairfield Counties and much more.
Better Than A Mechanic or Repair Shop.

We are experts at pre-purchase car inspections. Thatís all we do. Mechanics focus mostly on repairs and do very few used car evaluations. They miss issues that we know to look for and make more money by doing repairs so they may not be as motivated to identify issues before purchase.
Customer Reviews
"Lemon Protector found a big problem with the first car that I looked at. The second car passed their inspection so I bought it. I was happy with their inspection." - Rich A. Lynbrook, NY